Toy Certification (СЕ marking)
Turnover of children's toys on the Internal Market of the European Union Member States is subject to the strict control. In the European Union there are tight restrictions concerning the children's toys designed and suitable for age-specific groups of children, with regard to use of different materials, components and substances.
All directives promote gradual strengthening of control and clearer definitions concerning the safety of toys, including responsibilities for the safety of toys. The Directive 2009/48/EC puts in place stricter requirements for the hazardous substance maximum allowable concentration in materials used for toys production.
Only toys bearing CE marking can be placed on the European Union market.
Documents required for certification of children's toys:
Application for certification
List of types (models) of the toys subject to certification.
Information on the marking of the toys:
– the age of the children for which the toy is intended
– detailed instructions for use, safety information and relevant warnings
Characteristics of raw materials used in toy production accompanied by the relevant Appendices (Certificates, Safety and Health Certificates, Test Reports, Material Certificates):
– Product name
– Color
– Manufacturer
– Safety information
Description of the processing procedure used for manufacturing toys.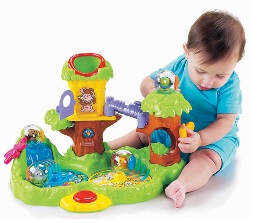 The toys, which might be dangerous for children under 36 months, shall be accompanied by the warnings, such as "Not suitable for children under 36 months" or "Not suitable for children under three years" or the age warning symbol. These warnings should be accompanied by the short message in the instruction for use.
The CE marking shall be affixed on the toys. The toys shall be accompanied by instructions and safety information and bear the required warnings, as well as Declaration of Conformity, which affords an opportunity to make a comparison between similar products and provides the relevant safety information to the customers.